Workforce Management Solutions
Offered in packages with Enrollment Services & Employee Benefits
Every business is different. So why should you have to compromise when it comes to finding a payroll system that fits your company's needs? With the Workforce Payroll Solution, you don't have to!
We offer a fully customizable suite of workforce management solutions that is scalable to any size organization and can be used as a combined package or standalone product. The user-friendly, web-based interface makes for a more convenient experience for employers and individual employees, while streamlining processes for your organization.
Save time, reduce costs, and identify greater business efficiencies.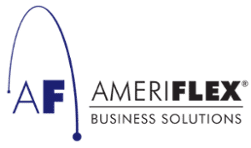 Featuring a user-friendly, web-based platform that offers a customized dashboard and multiple reporting formats. Simplify back-office processing of payrolls and payroll-related information; including employee level deductions, withholdings, garnishments, vendor payments, and more.
Full spectrum of Human Resource (HR) capabilities including; open enrollment for benefits, recruitments, job management, compensation, and performance management. Varied and customizable self-service capabilities enable employees to manages their key HR activities while also providing managers with workflow-driven compensation, job, and cost center changes.
Provides robust system for collecting, tracking, calculating, and reporting on employee or independent contractor time and atttendance data.
Comprehensive compliance capabilities including OSHA, EEO-1 reporting, new hire reporting, garnishment processing, as well as Affordable Care Act compliance solutions.
We are Your Dedicated Insurance Provider
The BeneFit Company (TBC) is a full-service insurance group based in Maryland. Finding solutions to help clients handle challenges is our commitment. With more than 30 years of experience, we partner with many carriers to design cost-effective group and individual programs to fit your specific needs. Proudly serving the United States including; Maryland, DC, Virginia, and Pennsylvania.